I like making origami cranes and
cubes
.. and for some reason, the smaller the better.
Here are some of my small cranes from a piece of paper 15mm square, and tissue paper 7mm and 6mm square.
I cut the 15mm square from the reciept for David Brills book on how to make Origami Masu from the B.O.S
The 7mm and smaller are from tissue paper (the kind you sometimes wrap presents in not blow your nose with) using fingers and sometimes tweesers.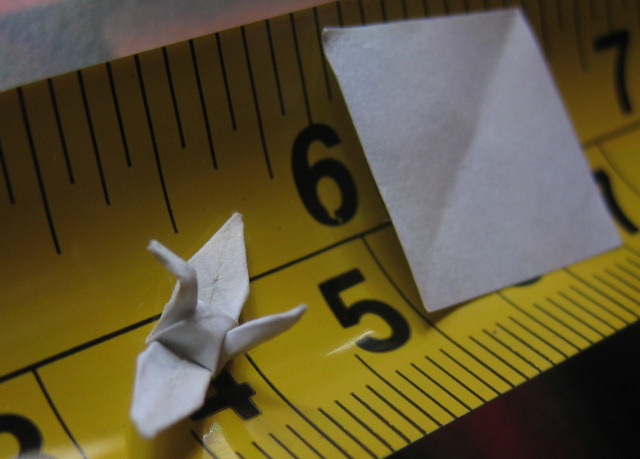 crane from 15mm square paper 001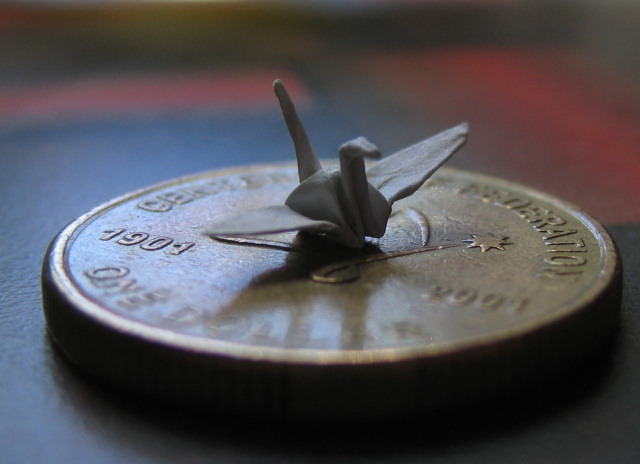 crane from 15mm square paper 002

crane from 6mm in progress 001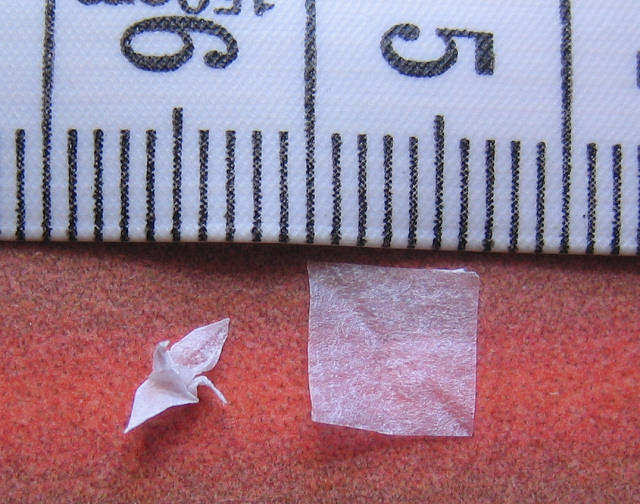 crane from 6mm square tissue paper 001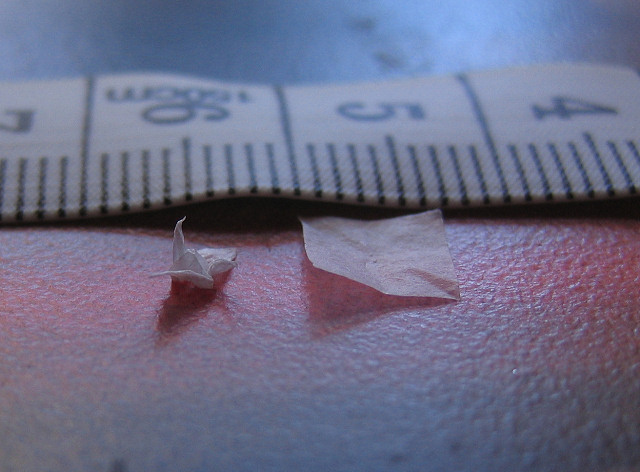 crane from 6mm square tissue paper 002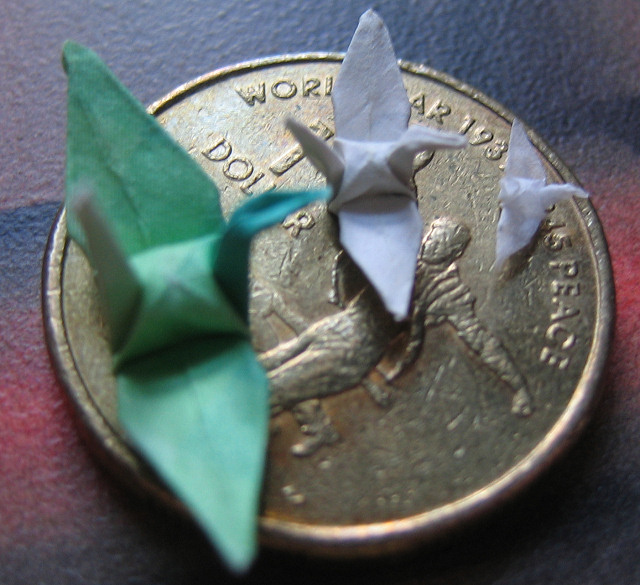 crane from 7mm square tissue paper 001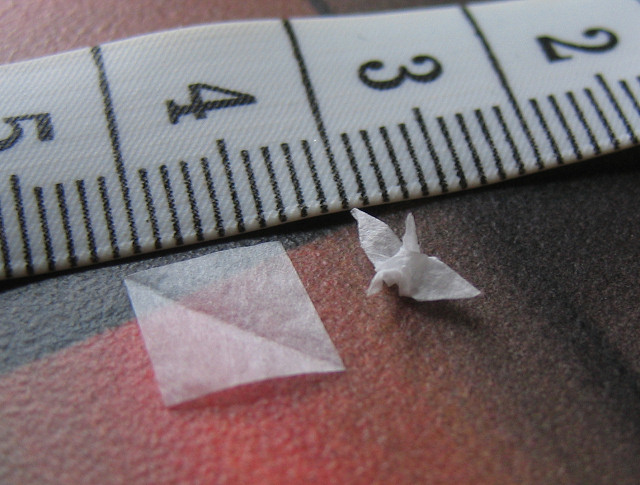 crane from 7mm square tissue paper 002