Here are my first attempts at a
masu
designed by
David Brills
.
The first images are of the first one that held together and almost looks right.
The second set are the result of my making about 10 and learning some tricks along the way:
Measure the longest side and divide by 5 to get a sensible division instead of guessing
Fold very very carefully, dont fold over the lines and make the folds very crisp
When wrapping it around to form the cube, When first leaning this: use a little sticky-tape to hold it together until you have finished otherwise it just springs apart all the time!
Little moments of bliss while folding:
Popping up the first 90 degree corner
Twisting the interlocking inner base
Flattening the the outer base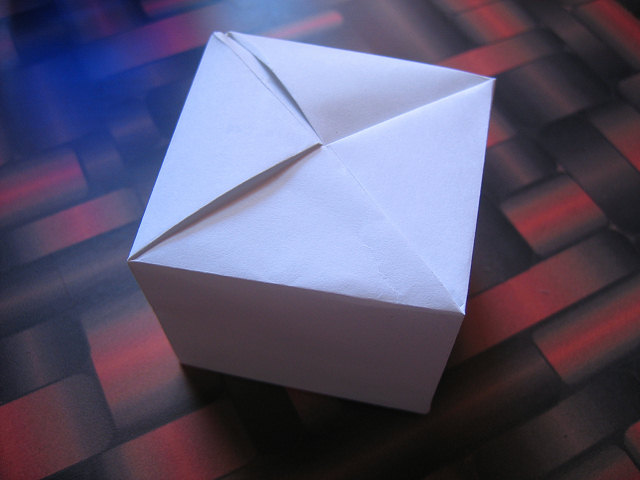 masu 001 bottom turned out ok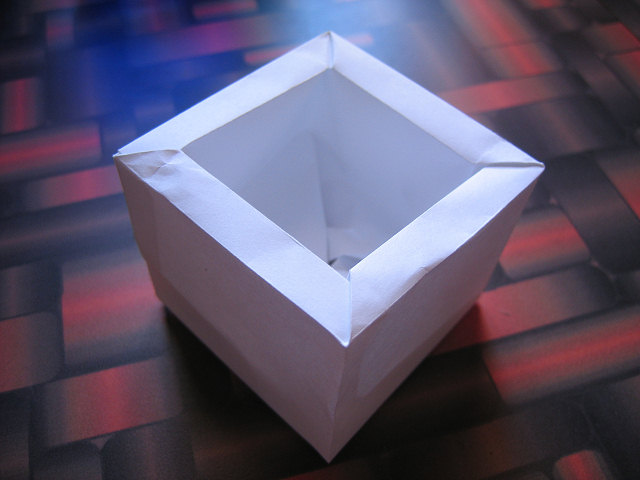 masu 001 first formed result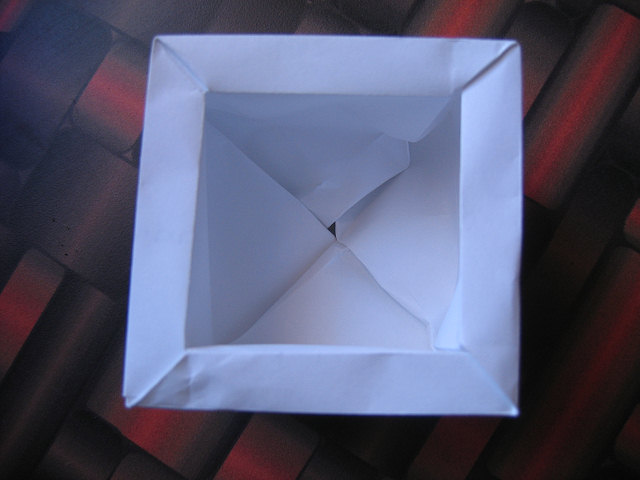 masu 001 inside is a dogs breakfast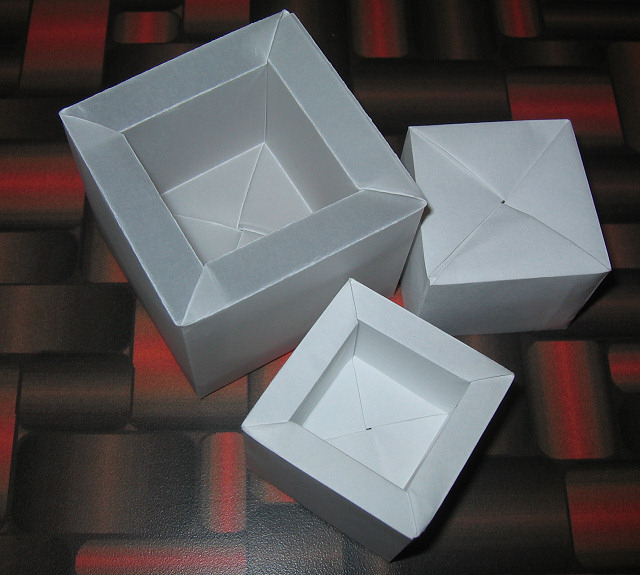 masu 002 A4 in stiff tracing paper and A5s in standard photocopy paper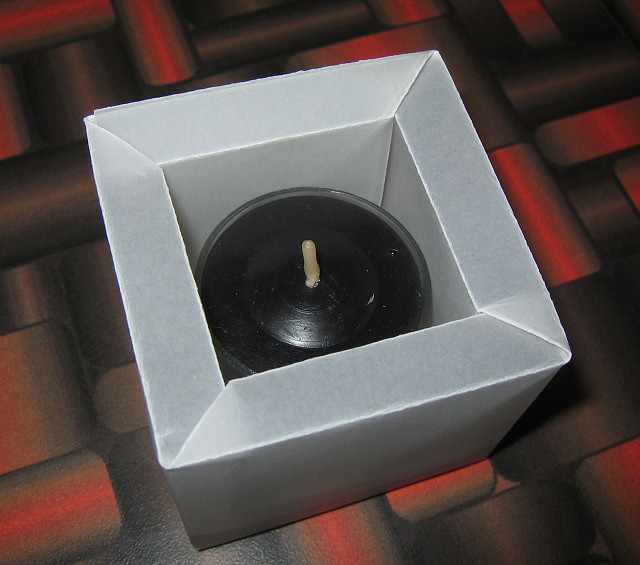 masu 002 A4 in stiff tracing paper holds a tea light candle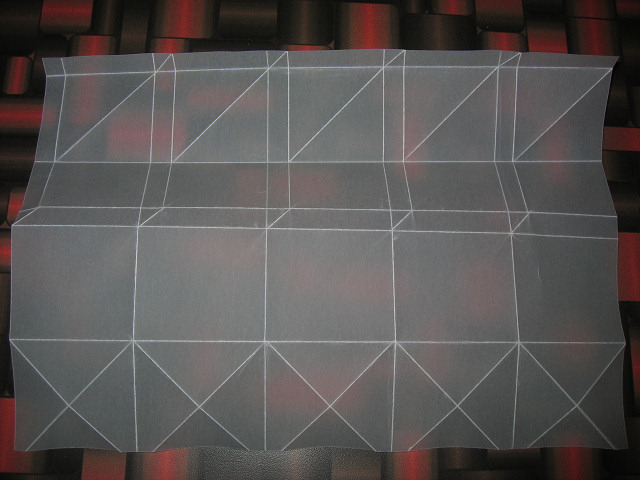 masu 002 A4 in stiff tracing paper ready for folding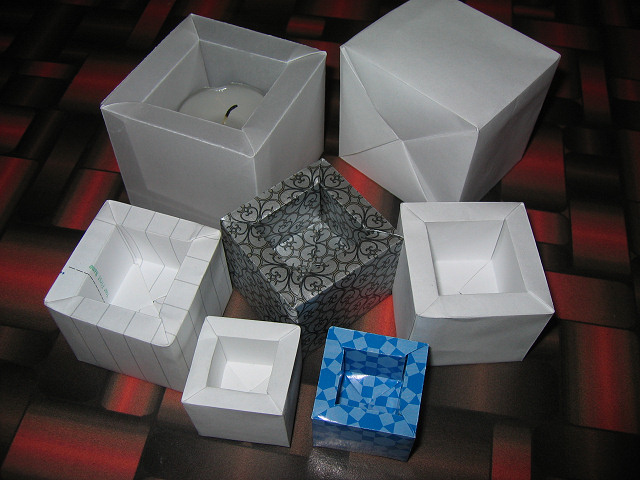 masu 003 A4 A5 and A6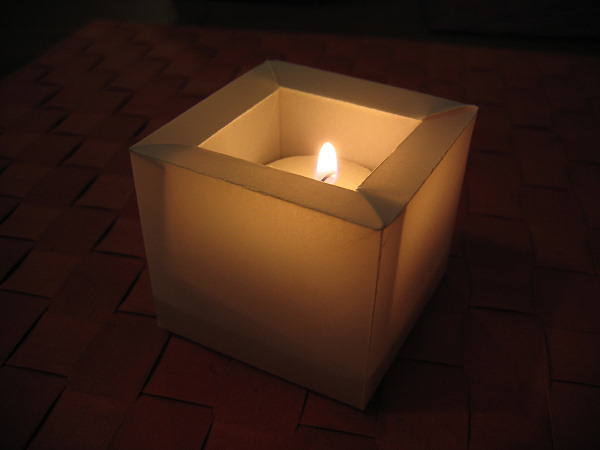 masu 003 A4 stiff paper with tea light candle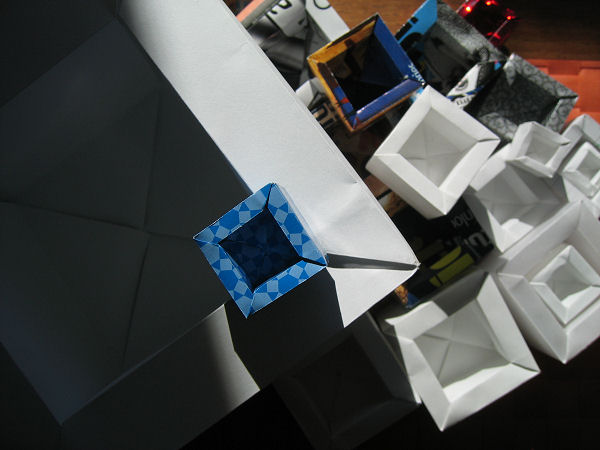 masu 004 A1 to A6